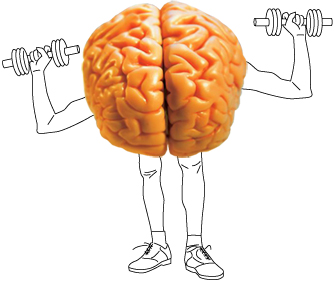 If you're looking to build brain power grab your dumbbells and start pumping up for brain building!
Scientists from Taiwan say that
exercise may increase brain cells in the area of memory and emotions.
We all know the many benefits of exercise, but now we can include improvement to mental health to the growing list.